If you connected your Facebook account and don't see your pages as an option to post to, you may need to do a full reconnect again.
Before you disconnect and reconnect Facebook in PreBuilt Marketing do the following in Facebook.
Step#1:
Click the down arrow menu option and then click "settings".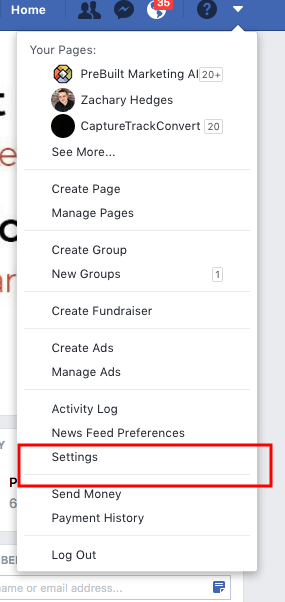 Step#2:
Click the "business integrations" section and then click the "View and edit" link under PreBuilt Marketing.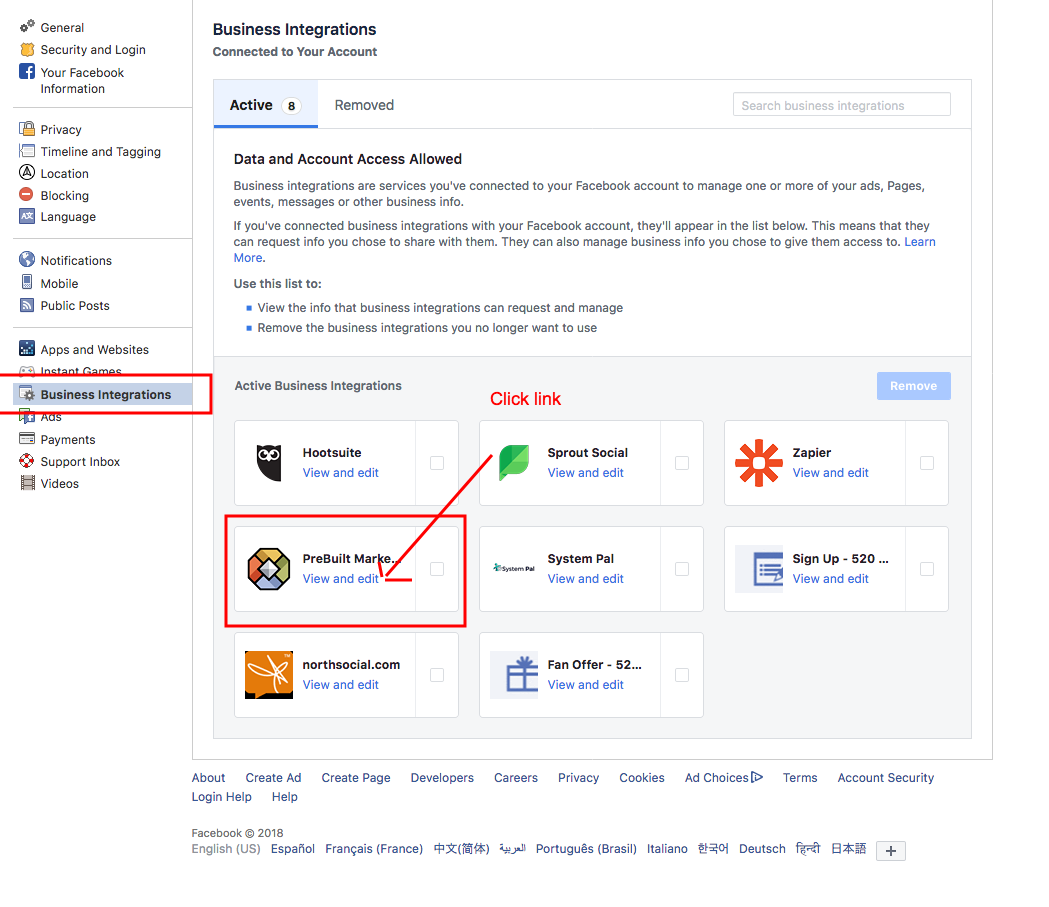 Step#3:
Click the "you can remove this business integration" link.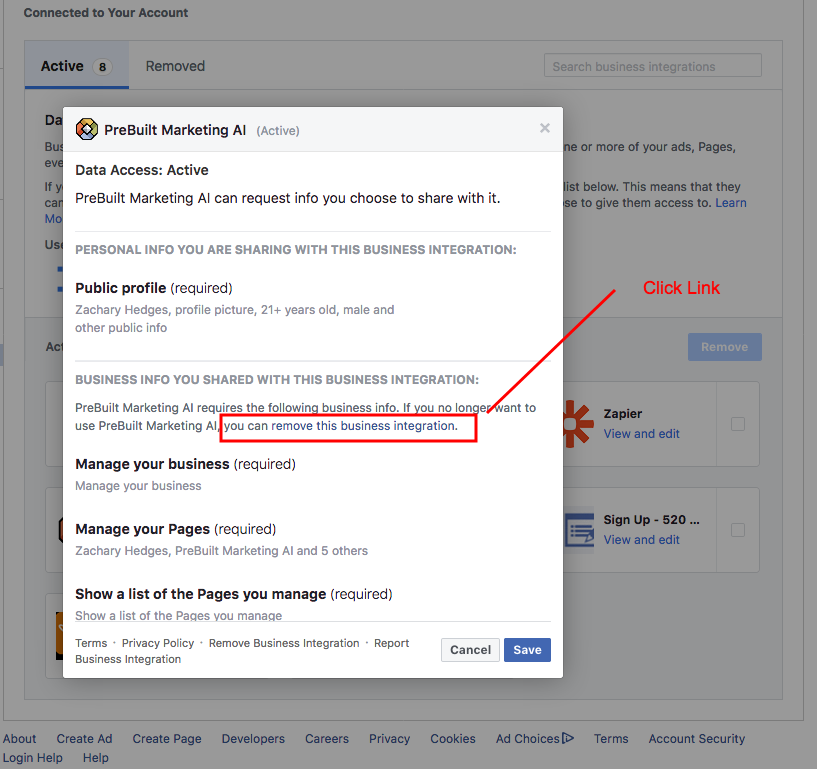 Step#4:
Go back into PreBuilt Marketing application and click the "Wrench" icon in the sidebar nav. Once there disconnect your Facebook integration and then click "connect to Facebook".
Note: Disconnecting your account will unschedule any pending posts to this Facebook account, once you reconnect your will need to reshcedule your posts.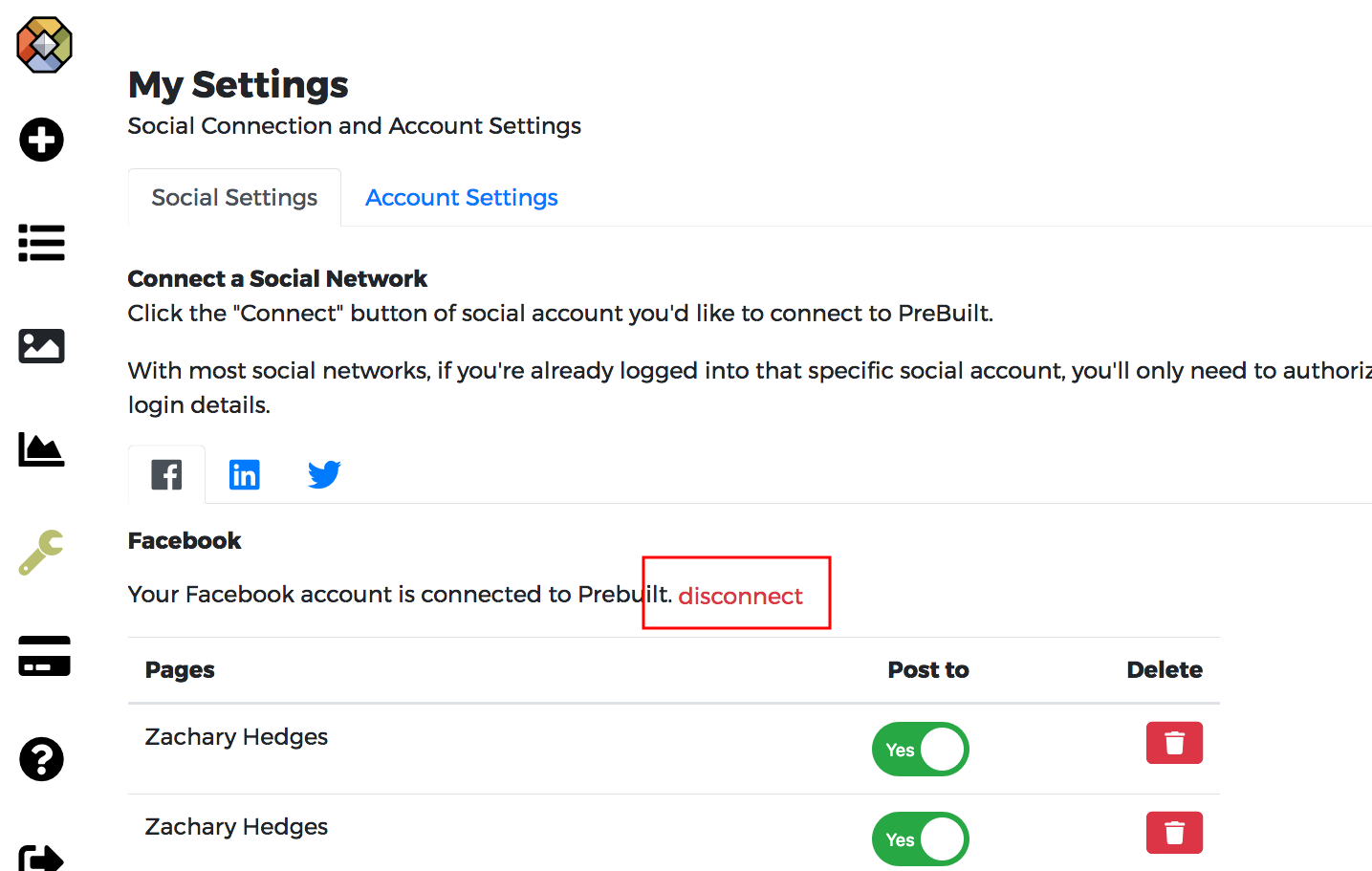 Final Step:
Make sure when you connect your Facebook account you confirm the pages you want to post to are checked under the "choose what to allow" section.