First, open up an existing campaign and navigate to the "Builder" section.

Click the "Edit Post" button to get the options to make edits to your post. To delete a post click the trash icon next to the post you are editing.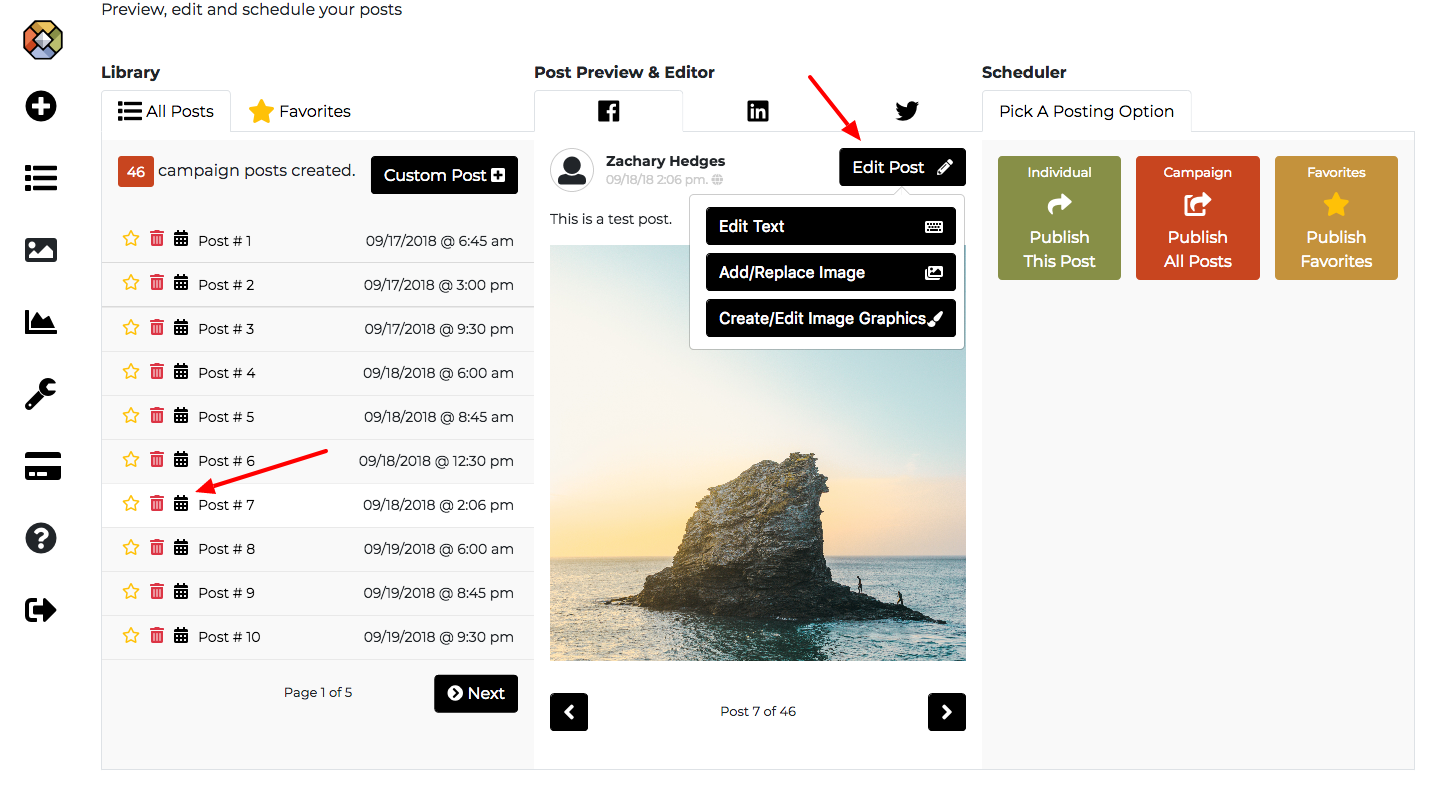 On the scheduled table you can edit, change date and time, and delete scheduled posts before they are published.